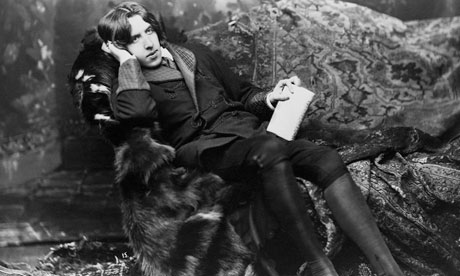 Revised after it was condemned in the British press over 130 years ago as "vulgar", "unclean", "poisonous" and "discreditable", an uncensored version of Oscar Wilde's The Picture of Dorian Gray has finally been published.
In the original version, which never saw the light of day, the homo-erotic undertones of the artist, Basil Hallward's relationship with Dorian Gray is far more obvious.
"It is quite true I have worshipped you with far more romance of feeling than a man should ever give to a friend. Somehow I have never loved a woman," Hallward tells Dorian, in one passage which was changed. The censored version read: "From the moment I met you, your personality had the most extraordinary influence over me".
Still, this was Victorian England after all, and references to Grays mistresses were also removed before the novel was published in book form.
The public outcry which followed the novel's appearance – "it is a tale spawned from the leprous literature of the French Decadents – a poisonous book, the atmosphere of which is heavy with the mephitic odours of moral and spiritual putrefaction," wrote the Daily Chronicle – forced Wilde to revise the novel still further before it appeared in book form in 1891.
Now, at last, the original version has been printed from Wilde's typescript.
For more see the Guardian article.
Be seeing you