For just $70,000 a night you can rent the country of Lichtenstein!!
The price tag includes accommodation for 150 people, although the 35,000 inhabitants would remain. Any personal touches, such as an individual logo created out of candle wax or a customised medieval procession, come at an extra, undisclosed cost.
Upon arrival in Liechtenstein, visitors would be presented with the symbolic key to the state, followed by wine tasting at the estate of the head of state, Prince Hans-Adam II. Other options include tobogganing, fireworks and horse-drawn carriage rides through the capital Vaduz. Visitors could also try cross-country skiing, snowboarding and snowshoe hiking to explore the picturesque landscape.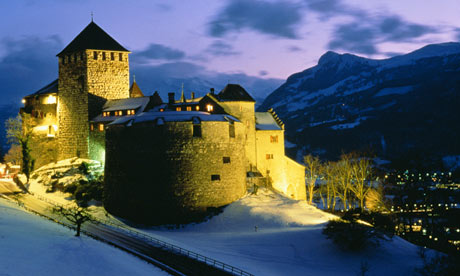 I hope the House Republican caucus doesn't hear about this. They've tried to privatize everything else!
Be seeing you.